Business Lawyers
Our business lawyers offer a range of business services tailored to your needs. As an experienced and highly-qualified team of tax advisors and accountants we are well-equipped to manage both the legal and accountancy sides of your business.
Our affordable and comprehensive business service for the self-employed comprises the set-up, registration and year-round management of your business as a sole trader (autónomo) in Spain. Personalised tax advice, tax planning, self-employment tax and VAT tax management; filing tax returns, and general bookkeeping and accountancy services are a few of the ways we can help you to successfully run your business as a freelancer.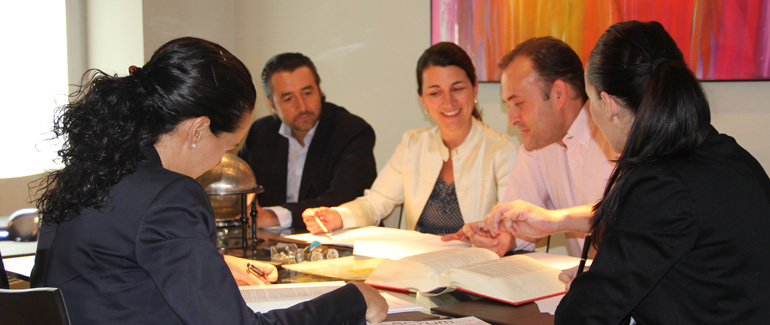 Our business service for companies is designed to cater to all your company's needs, from setting up and running a limited company in Spain, to managing and improving an already established business. We take care of processes such as business registration, corporation tax, employment contracts, payroll, dismissal, and employee tax, as well as providing you with guidance on key business and legal issues including premises and licensing.
It is equally important that employees know their rights and obligations when working in Spain. We can register you with Social Security (INSS), advise you on employment contracts, analyse your fiscal situation and represent you to the Spanish tax authority.