Recommended Conveyancing Solicitors: Finding a Specialist
A mini guide to finding recommended conveyancing solicitors.
Buying a Property in Spain
When a property is sold, the buyer must transfer the property's title deeds into their name through a process known as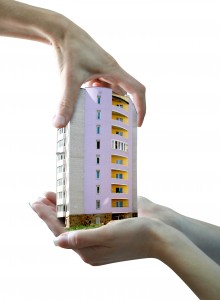 'conveyancing'. This official procedure entails the drawing up of a contract between the buyer and seller containing a description of the property, such as its boundaries, price, and any fixtures or fittings included, as well as outlining any applicable planning restrictions. The contract must also include the completion date and an energy performance certificate for the property.
Why employ a recommended conveyancing solicitor?
Even though it may be possible to do the conveyancing paperwork yourself, it can be extremely complicated, and you could potentially get yourself into a big mess if something were to go wrong. Therefore, instructing a recommended conveyancing solicitor to act on your behalf not only saves you time and stress, it is also the safest and most sensible option to safeguard your investment.
What is a conveyancing solicitor?
A conveyancing solicitor is a type of lawyer who specialises in property law and is regulated by the Council for Licensed Conveyancers. Good conveyancing solicitors will help you conduct any checks and searches on the property you are planning to purchase.
Our Conveyancing Services
At Andalucía Lawyers we work to offer our clients efficient and reliable conveyancing services. These include, but are not limited to:
Buying and selling commercial, industrial and residential property.
Financing.
Commercial and retail leasing.
Consultations for first property buyers looking to get their foot on the property ladder in Spain.
Property Survey
When you buy a property, a survey can prove really important for your peace of mind as you must make sure there are no structural problems or nasty surprises with the building you are planning to purchase.
Once you have chosen your ideal property, your mortgage lender will assess its value. The most generally accepted type of survey is the simplest one, the so called 'home buyer's report'. This outlines the general state of the building, including any evidence of subsidence.
Completion Day
If everything is in order, our experienced conveyancing solicitors at Andalucía Lawyers will register the change of ownership at the Land Registry. Following this, your purchase will be complete and you will be free to move in. Congratulations!
Related Articles by Andalucía Lawyers